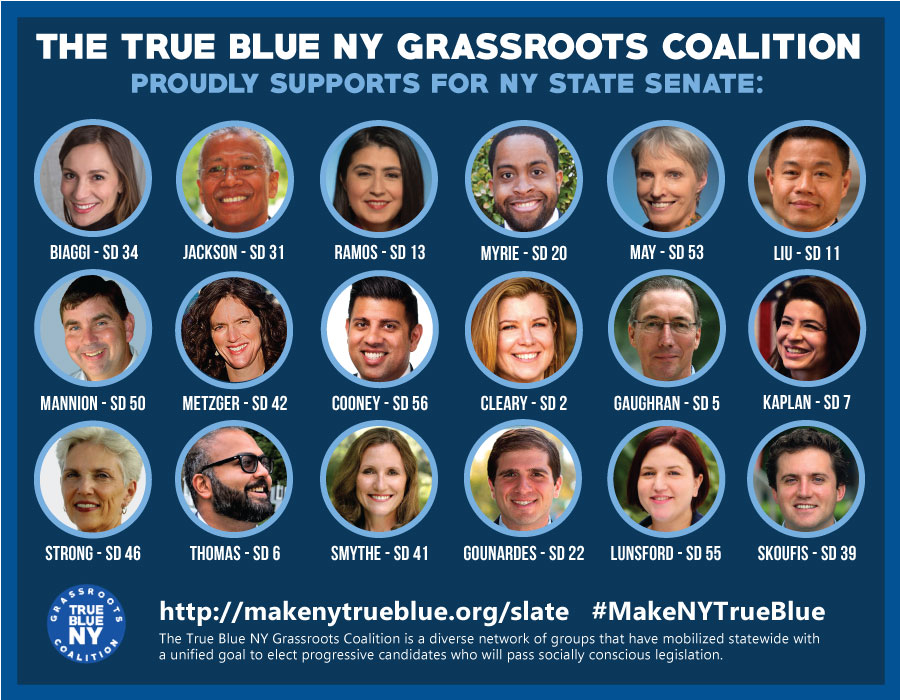 VICTORY X 6!

Think NY is a Blue State? Think again…
Trump Democrats have been blocking progressive legislation in the NYS senate. That's why we're voting for these True Blue challengers in the primary, Thursday, Sept. 13th: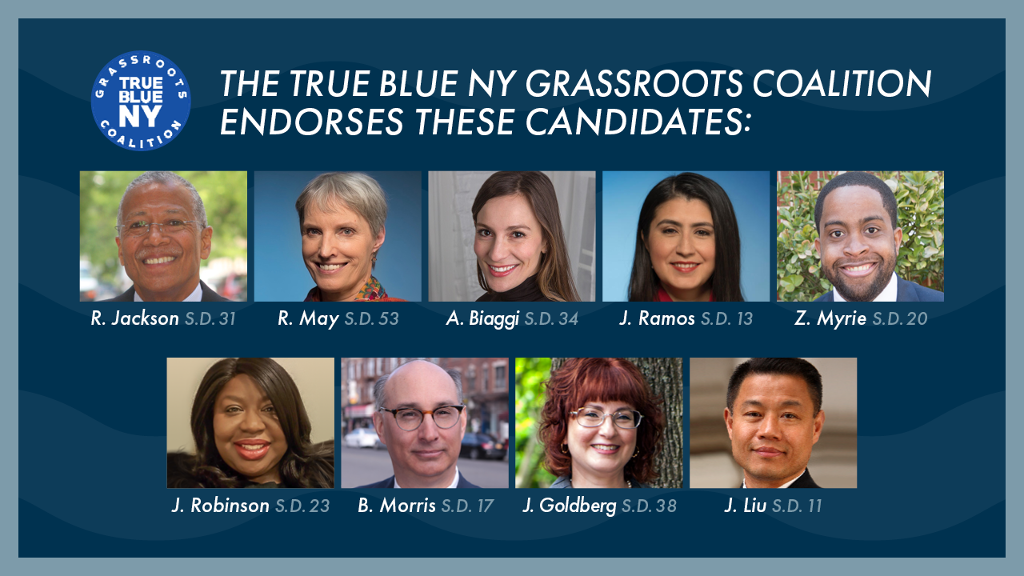 To learn more about the True Blue Candidates, click here to visit Empire Indivisible's site.
ABOUT US
True Blue NY is on a mission to protect the rights of ALL New Yorkers by passing laws and electing legislators that support progressive values.
We are building a coalition of grassroots groups, Democratic clubs and political organizations to fight the IDC, Simcha Felder, Governor Cuomo, and any elected who stands in the way of progressive goals. Learn more…
ABOUT THE IDC, FELDER, CUOMO & OTHER TRUMP DEMOCRATS
The Independent Democratic Conference(IDC) is a group of 8 Senators who ran as Democrats but have maintained a "majority coalition" with the Republicans and Simcha Felder. Although they say they've returned to the mainline democrats, we don't trust politicians who betray their constituents and their donors are many of the same corporations and individuals that fund the Party of Trump. For the past 7 years, this alliance, along with Simcha Felder and Governor Cuomo, has given the GOP leadership the power to block progressive legislation and enable Trump's agenda in NY. Learn more…