True Blue NY started with a simple idea: make New York the truly blue state it's supposed to be.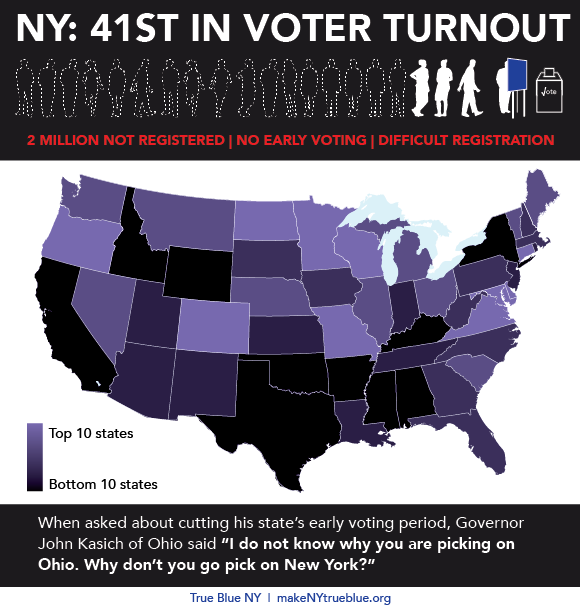 New York is always a bright cobalt on the electoral map. But despite electing a Democratic governor and state legislature, we still can't pass the kind of progressive legislation seen in California, Massachusetts and other Democratic-controlled states. In fact, when it comes to voting rights, juvenile justice, abortion protections and many other areas, we have some of the most antiquated and backward laws in the country. With the threat of losing our federal protections, it's up to us, the voters, to organize and pressure our electeds to pass the laws that would make us a truly blue state.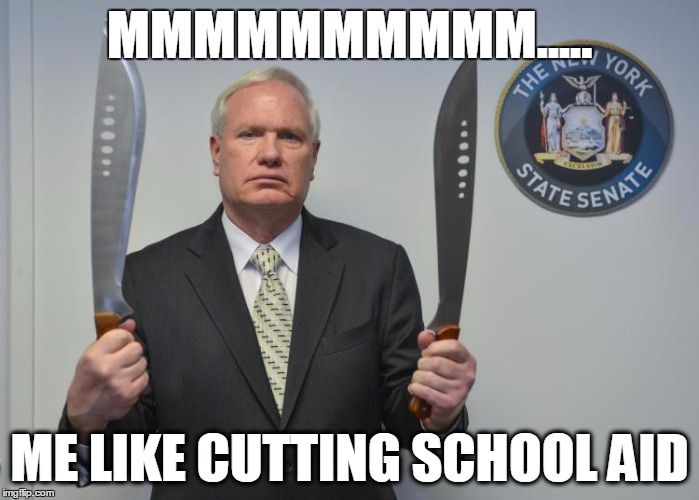 Why is NY seemingly incapable of getting progressive laws passed when both houses of the legislature and the governor are Democratic? It turns out there is a group of 8 breakaway Democrats in the NY State Senate called the IDC. With one other non-IDC Democrat named Simcha Felder, these 9 Democratic State Senators chose to abandon their party for a "majority coalition" with the minority Republicans, giving them control over what bills come to a vote, who gets important committee posts, and makes it impossible for any progressive legislation to become law. These traitorous Democrats get more money, bigger offices, and better committee positions for selling out their own party.
In 6 short weeks, our all-volunteer team built an organization to hold these Democrats accountable and coordinate strategy across New York State to promote progressive legislation. Mia Pearlman, a member of the grassroots organization #getorganizedBK's Civic Activism working group, saw that there was copious energy in groups like Indivisible to do direct action about NY state issues, but widespread confusion about messaging and tactics, and no coordinated short or long term strategy for getting tangible results. In addition, every group was working on their own research, pointless redundancy that could be solved by building shareable databases and materials.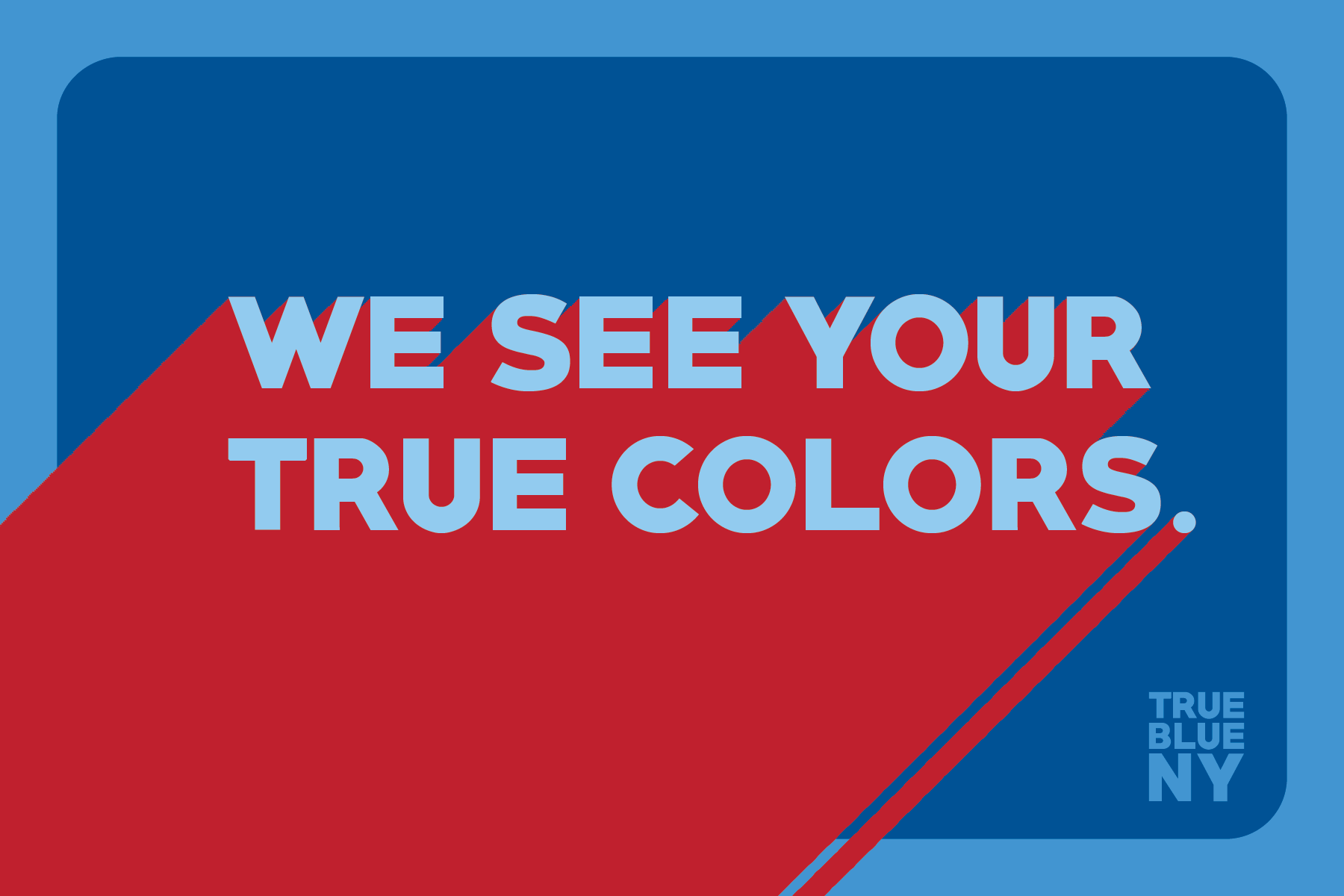 Mia sat down with a baby on her lap and created a name, a logo, a FB page, a private Ryver messaging site, and a dozen shareable Google spreadsheets for research. Soon after, Susan Martin joined to add her organizational, marketing and problem-solving skills to build an infrastructure for the dozens of volunteers flocking to sign up and an organizational hierarchy and website. Reaching out to grassroots activists in other districts we met Lisa DellAquila, who was already doing education outreach at her local farmer's market in upper Manhattan, and giving PowerPoint presentations to local groups in her area and beyond.
Other members of True Blue NY who came to us from #getorganizedBK, Code Blue and Swing NY Left quickly became integral members of our team, and together we worked seamlessly to make the campaign happen at the highest level despite jobs, kids, and crazy schedules. This dream team also leads many of our committees: research (funding, grassroots groups, neighborhood groups), writing, the state budget, administration and organization, and website development. Much of our work product is shared by and with our partner groups as well. Everything is a collaboration for the greater good.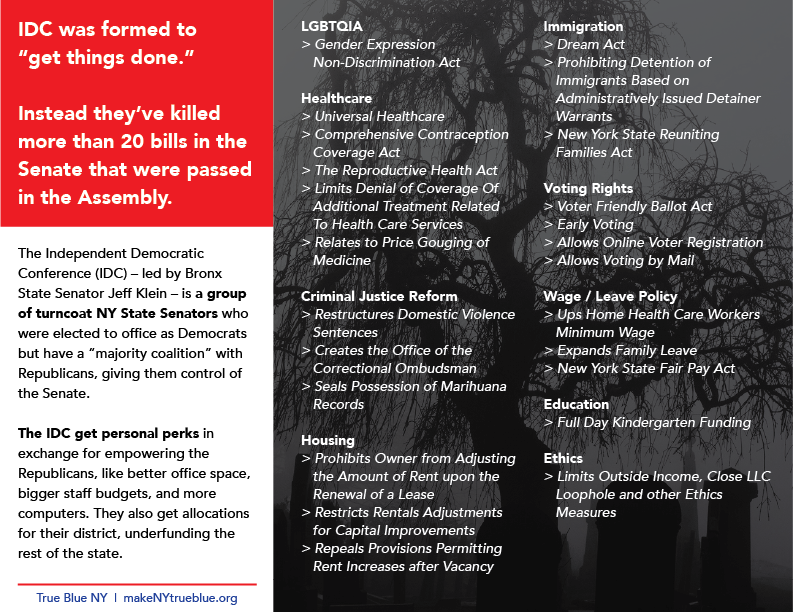 We agreed immediately on a simple yet powerful strategy: build a coalition of grassroots groups in all 9 IDC + Felder districts, and create the needed strategy, messaging, tactics and tools to support and facilitate self-organization by regular people. In other words, we don't come to your town to protest or make phone calls: we give you all the tools to perform direct action and let you use and customize them in a way that's appropriate to your area, your group, and your State Senator. We empower regular people to become political warriors.
True Blue NY quickly built a group of over 45 partner groups in 9 districts, and designed and rolled out a week-long direct action campaign called MONEY TALKS around the state budget, which contains legislation on many of the major issues New Yorkers care about. We chose to focus our first campaign on public school funding, voting rights, and juvenile justice, three areas that were clearly in desperate need of reform. Our coalition includes grassroots groups like Indivisible, No IDC NY, Rise and Resist, Code Blue and others, local Democratic clubs, and issue-oriented activist groups, and many of them brought useful skills, information and ideas to the campaign.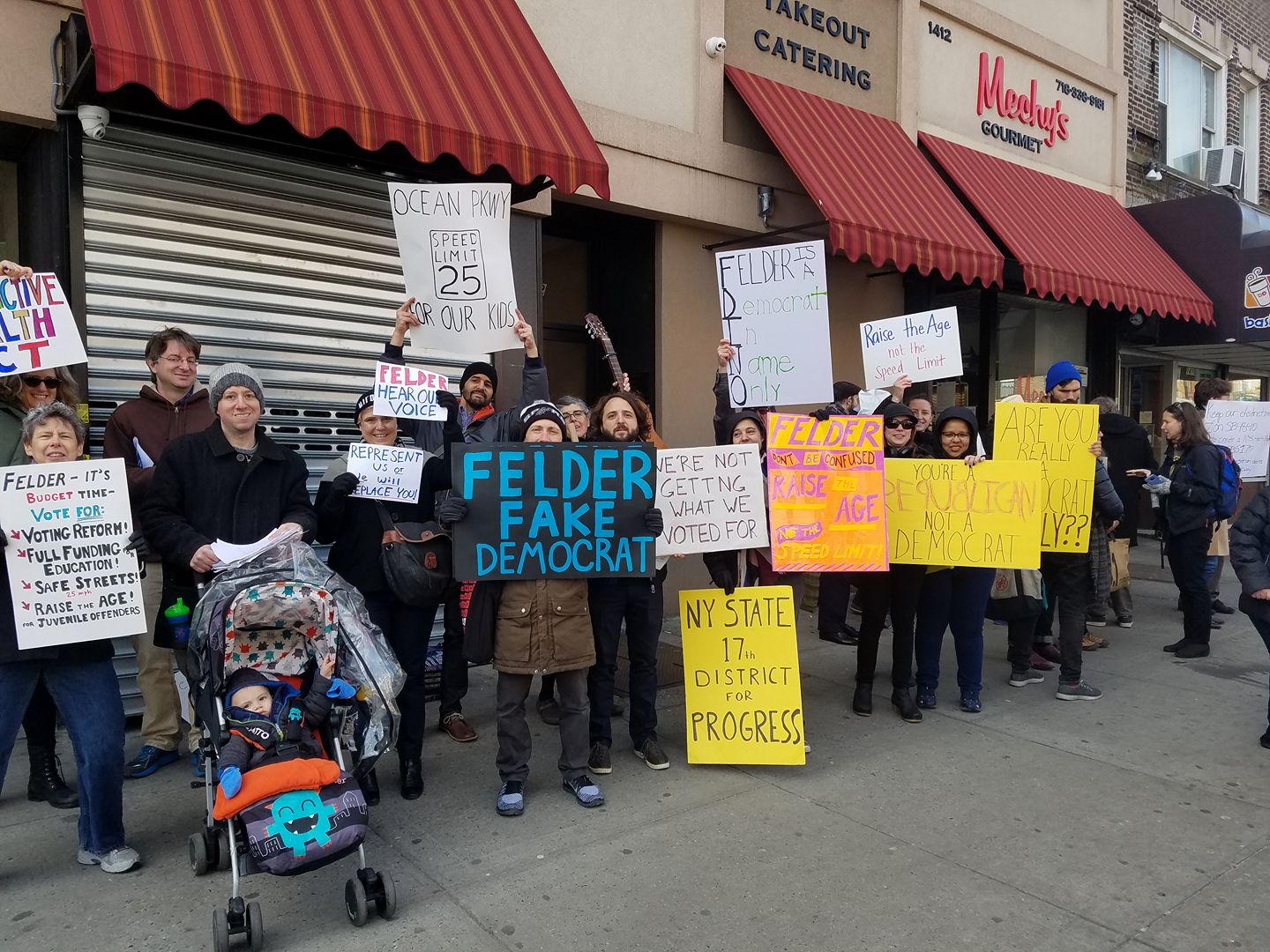 Over the week of March 20-24 we rolled out a coordinated strategy of daily direct actions: social media blitz, postcards, letter templates, phone scripts, and what we call "creative demonstrations": theatrical protests in each district by our partner groups designed to maximize press coverage. With the help of our organizational support and press outreach, these events were covered in News 12 Westchester, The Journal News, Fios1News, News 12 Hudson Valley, Bklyner and Brooklyn Daily.
Click here to see our press clips and press releases.