Bills That Passed in the Assembly and Died in the Senate
The IDC was formed to "get things done." Instead they've prevented dozens of bills* from even getting a vote, include those passed by the Assembly. To view bills in written form with links to further info, please scroll down below infographic: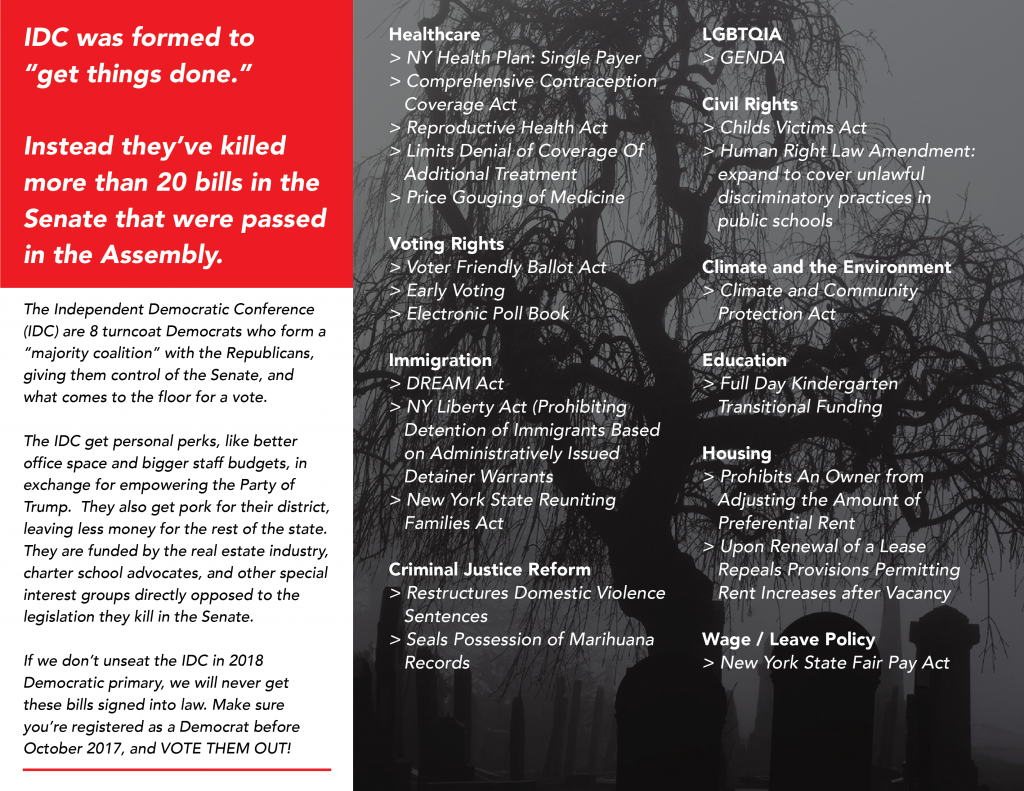 Healthcare
Voting Rights
Immigration
Criminal Justice Reform
Civil Rights
Housing
Climate and the Environment
Education
Wage and Leave Policy
* To see the text of each bill and status in each house, please click on the link.
The Independent Democratic Conference (IDC) are 8 turncoat Democrats who form a "majority coalition" with the Republicans, giving them control of the Senate, and what comes to the floor for a vote.
 The IDC get personal perks, like better office space and bigger staff budgets, in exchange for empowering the Party of Trump.  They also get pork for their district, leaving less money for the rest of the state. They are funded by the real estate industry, charter school advocates, and other special interest groups directly opposed to the legislation they kill in the Senate.
If we don't unseat the IDC in 2018 Democratic primary, we will never get these bills signed into law. Make sure you're registered as a Democrat before October 2017, and VOTE THEM OUT!