June 10-18: Call to Say Don't Leave Albany without passing a STRONG CCPA!
Event Overview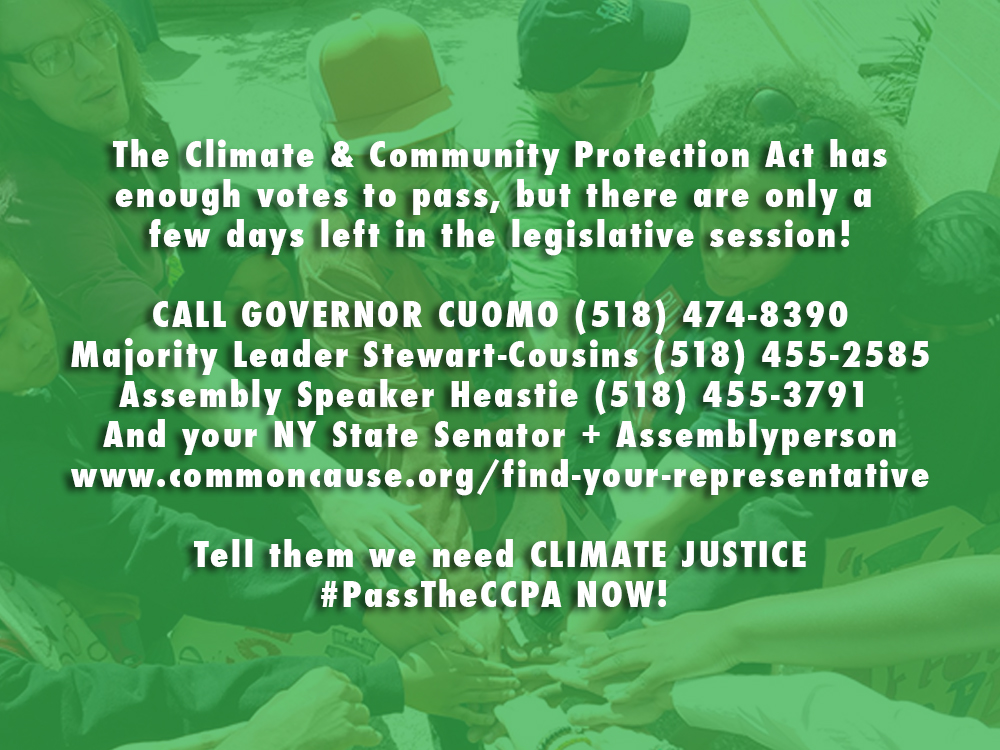 Governor Cuomo has said there isn't time to pass the CCPA this year. But we know that the Climate situation can't wait. Click here to sign-up for our call relay Monday, June 10th to demand that Cuomo & the NYS legislature don't leave Albany without passing the CCPA!
With less than two weeks left in this year's legislative session, we urgently need your help to make sure that the Climate and Community Protection Act is passed before it's over. We must act with the urgency that the superstorms, fires, droughts, floods, and deadly heat waves demand. Every year of delay means irreparable harm to our people and our planet.
Passage of the CCPA will mean a plan to move off fossil fuels, create hundreds of thousands of green jobs, and invest directly in communities that have been bearing the burden of fossil fuel pollution for decades.
Click here to sign-up for our Call Relay to tell the Governor, Leader Stewart-Cousins & Speaker Carl Heastie: "Don't leave Albany without passing a strong CCPA!"